07/19/25
05/1/14
Good evening,
Things have been developing since we have been gone. Winter is gone and summer is upon us, And the wind changes. The Creeps are alive and well. The hills are red and orange. See you soon.
12/26/13
Good evening!
Been a long time. I'm very excited to announce the first shows with Mikal, Emily, Charles and I in almost a year! STOKED. We're coming to a town near you. Hope everyone is well out there, it's been too long. Right o. Love ya.
8/29/13
Hello friends... Long time no see. Hope you are doing well... things have been moving along here...
New Record SLEEPER out Aug 20th on Drag City, yes yes! Hope you all enjoy...
Tour dates should be up in a couple of days...
nothin much else to report here, hope the day is treating you well. Love ty
3/21/13
Been a while since I said hello...
Just got back from Europe--it was great! "The Hill" - new single (from New Drag City record "Twins") will be out the first week of Sept! Hope y'all like it.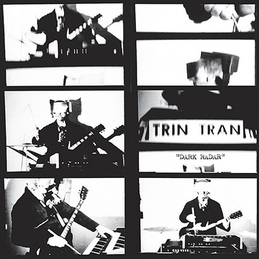 Also, super excited to be releasing the first record on my/Drag City's new label,
God? Records:
Trin Tran - Dark Radar! One man robot rocker. That's out Sep. 4. . .
Also, wanted to let you know that this is the only internet presence I have, so all you twitter, facebook, etc. pages are fakers.
CHECK THIS OUT: Love,
Ty
6/18/12
Hello y'all,
Just got back from the best tour yet with our pals, White Fence. As Tim would say, it was pretty Nasty. Thanks to everyone for coming out to the shows, and thanks especially to White Fence and Useless Eaters.
I am psyched to say the next record, this time with the band, will be out in two weeks. It's called Slaughterhouse and In the Red was rad enough to help us do it. And on double 10 inch. Crazy. We'll be in Europe in July. Until then keep it real!
What's up Cy Barkely.
Love,
Ty
1/5/12
Hello all,
A happy New Year to you. Hoping all of you are good... Things have been fine here... Writing and recording. We will be playing some shows and releasing some records so check them out!
Finally just bought a bike... I'm going to go ride it.
New Tom Waits record rules by the way...
LISTEN TO WHITE FENCE. -Ty
Howdy Dudes!
Long time no see! Been truckin away over here--just got back from a US tour. Was great! Working on some new records--one EP on In the Red, and a couple LPs for the Drag City Family. Also a double LP of singles is comin out on Goner Nov. 22nd. Killer! Hope you guys are great... Playing a couple shows in the Bay--come out and say hi. Keep it mellow and don't go crazy.
Love, Ty
05/15/11
Hello!
Welcome to the new website! Thanks to Pete the webmaster and true friend for helping me acclimate to these new times... I will be checking in periodically to ramble and say hello...
Now off to Europe to find the missing piece of my Hawkwind collection! Peace and Earth greetings to the hydrogen peroxide givers.
—Ty